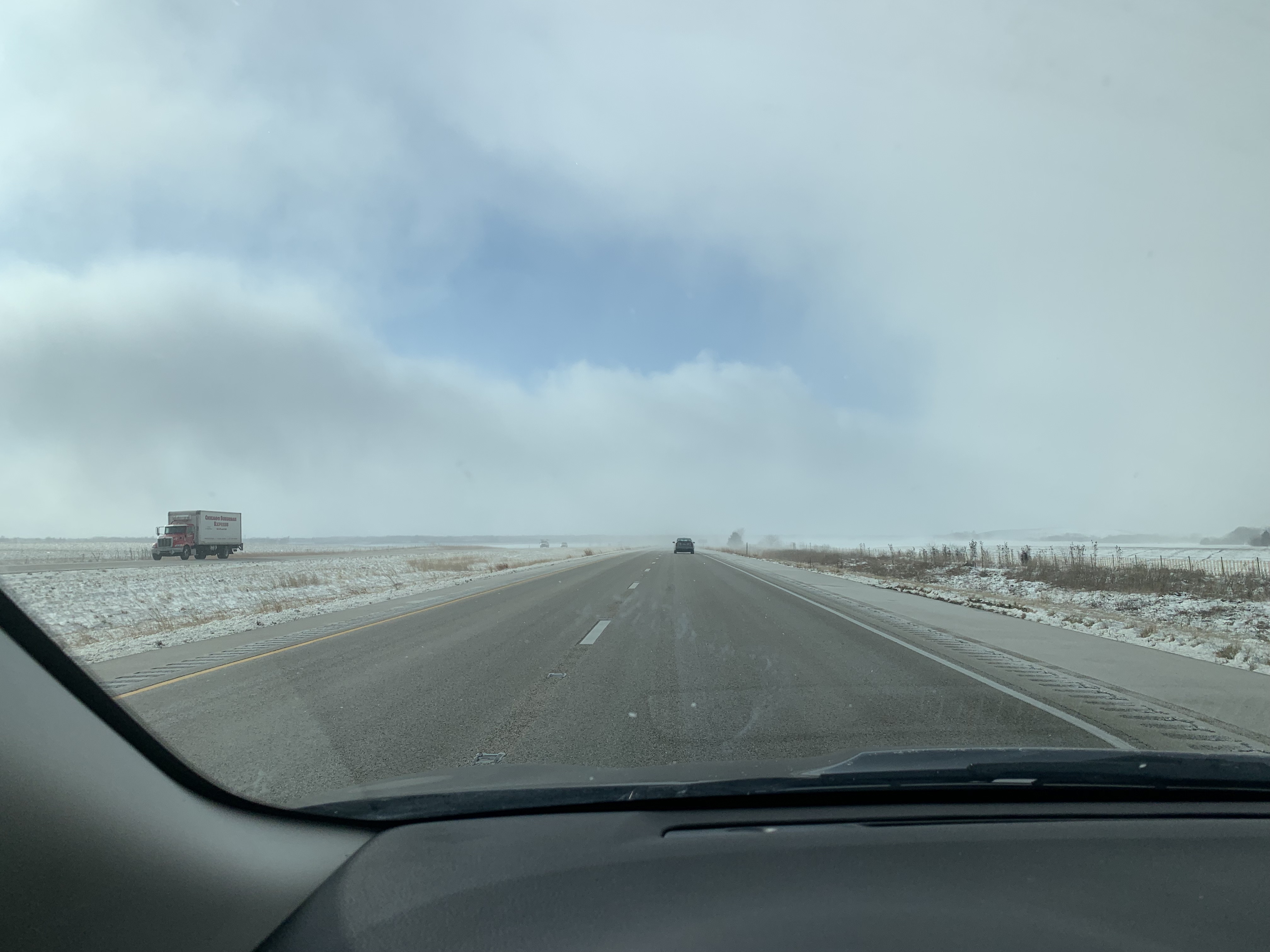 "I have class tomorrow!"
It was all planned out. I would take my daughter back to school, out for groceries, unload her into the apartment to which she now refers (marginally hurtfully as it may be) as "home."
It was halfway to my speaking gig at the Illinois Specialty Growers conference, so with a few connecting flights – no big deal.
…until Tuesday morning. Thirty-five minutes before we departed for the airport, the first flight cancelation dinged through my phone.
Rebooking, canceled, my flight canceled, then I looked into the future at the winnowing options and called to rent a car.
The following nine hours of driving were an unexpected blessing. What had started as an inconvenience of monumental proportions became nine hours in a car with a special girl two years from entering the real world.
We talked nearly the entire way about classes, music, roommates, college, jobs, summer music festivals, challenging conversations with friends, opportunities she dared to take, and hopes for the future semester and beyond.
That canceled flight became a complete and utter fatherly joy.
When I dropped her off, one of her best friends was walking in, immediately took her suitcase and they chatted all the way up to her apartment, we took a few more loads of supplies, then I stood quietly as she and her friends caught up.
I realized; she was home. Annie didn't need me, and it was horrible and wonderful all at the same time. I mentioned, "I'm gonna head out then," she turned and gave me a huge hug, said, "Thanks, Dad," started to pull away, then squeezed one extra hug as hard as she could.
Best day of my life.
Upon arriving at my Michigan hotel room, as I dropped my backpack, my phone dinged with yet another flight cancellation, rebooking, then delay.
My next mission was to get to Springfield, Illinois, for a day's worth of presentations on 2022 Trends, Hayride Safety, Goal Setting & Management.
No pressure, but I was to be on stage Thursday at 9 am – or at least that was the plan. My flight to St. Louis was leaving delayed from 12:40 to 5:15, then 7 pm Wednesday. If it got canceled, I was seven overnight hours drive from the conference center.
I didn't like those odds, so I hit the road in the morning, driving another 7 hours in daylight instead of chancing the flight would be on time. Through Michigan snow and Illinois' high winds, my little Nissan Sentra rental plowed, finishing at over 1,000 miles from our Pennsylvania starting line– but I made it!
Wednesday night, after I arrived, my wife texted me that we were to get snow overnight Thursday at home, and her flight out Friday morning was in jeopardy. I quickly rebooked her flight to get her out of town safely and early.
Practiced and rested Thursday morning, it was a great conference, wonderful, engaged audience members and online participants – totally worth it.
At the end of this trip, after dropping my daughter off and speaking at the conference, the reward was to meet my wife in Charleston, SC, to surprise her college roommate for a "Big Numerical" birthday.
I returned to my conference hotel room Thursday night, and my phone dinged… again.
My flight to Charleston was canceled. I feverishly rebooked to another carrier for a 5:15 am flight and left immediately, driving towards the St. Louis airport to return my car (which technically Hertz didn't know I had taken across two extra states) and stay near the airport.
Starting at 3:15 am Friday, I finally caught a break and got on the early flight.
Thanking my lucky stars, I got to Charleston and soaked up the southern weather with the first special girl in my life. We walked the historic streets, ate good food, caught up with old friends, and spent time enjoying the sunshine.
So, was it worth it?
I share this story because it clearly illustrates a concept that, in daily life, is often unclear:
If you knew at the beginning the joy that would come after the struggle, you would joyfully go through the effort to get to the end.
The trick is that you cannot know the end; you have to move forward with the best intentions and expectations – with faith.
Often I get caught up in the frustrations of the moment and rely on good people around me to help me refocus on the big picture, to keep the end in mind.
In my travels, as you can imagine, I saw all sorts of people losing their minds over delays, bags, driving conditions, and inconveniences. They were expending incredible amounts of energy being upset, fuming at gate agents, and huffing at crying babies on the plane.
If you knew success was at the end of all the hard work, all the time & effort, all the inconvenience, you would do it every time.
So why not do it every time, and see how beautifully things work out?
Six flights canceled, 20 hours of driving, two special girls – and, in the end, all that mattered was time with those two special girls.
Have a great week,
Hugh
PS I, too, nearly lost my mind. At one point on my final flight to Charleston, I was muttering, "Almost there, almost there." Mildly alarming my fellow passengers:-)
PPS Thinking about a Sunflower Festival? What if you could work with a group of motivated operators and have access to 5 YEARS worth of vendors, best practices, seed discounts & LIVE meetings to ensure you grew your event? Check out the Sunflower Mastermind group CLICK www.SunflowerMastermind.com