Summer Apples: Blondee, Fuji, Gala, Johnee, Empire, Smoothee Golds are ALL ready and ALL the same price –
NO price increase for 2021! $28/half bu or just $24/half bu when you pick two or more!
Peaches are ENDING! Last yellow peaches rescued to the farm market, but we'll have a few this weekend.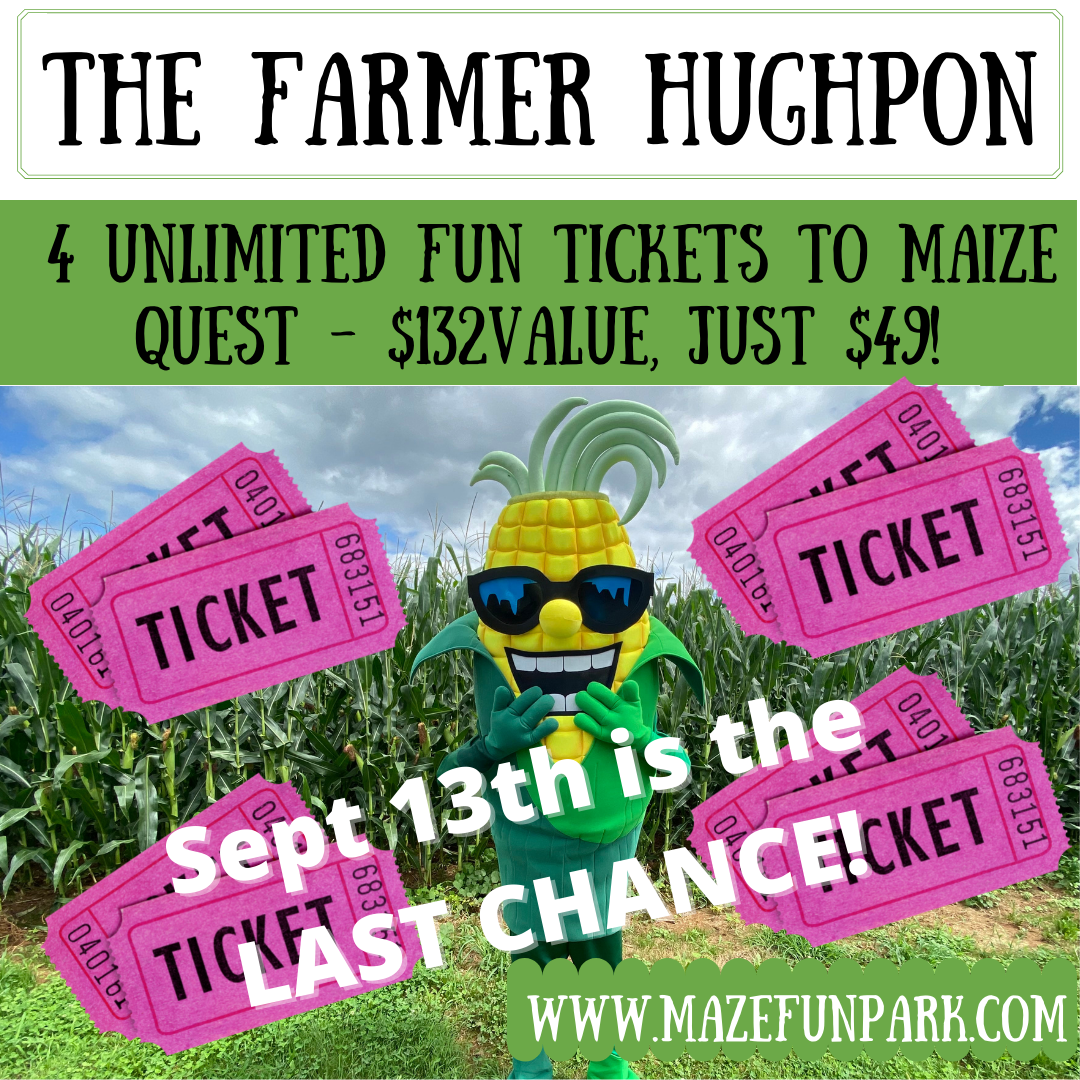 Farm & Winery Open Hours
Pick-Your-Own: Mon-Sat 8AM-5PM, Sun 1PM-5PM
Farm Market: Mon-Sat 8AM-5PM, Sun 1PM-5PM
Bakery: Fri-Sat 8AM-5PM, Sun 1PM-5PM
Winery: Sat 12PM-5PM, Sun 1PM-5PM
Maize Quest: Saturday 10AM-4PM, Sun 1PM-6PM
Hey Gang,
It's fall, y'all. Seasons are changing, the weather is cooling and kids are back to school. It is this powerful, internal, human feeling of time shifting.
I don't know about you, but it's the darker mornings that get me. I'm normally out of bed before 6AM off for a run to jumpstart the brain and a hearty breakfast to kick of the day right.
When it's suddenly dark until 6:15, I'm a bit slower to get the motor running. Maybe you are too?
I love that crisp feeling as I leave the house, cool air braces you for the day and things feel somehow more right in the world. There certainly is a lot that is not right in the world, so it is the anchors of life, these timed progressions, that settle the soul.
August felt like it slipped away as we returned my daughter to college, son through XC camp to high school, opened the maze, closed the peach orchards and celebrated in the sunflowers.
September, already two weeks in, and we're harvesting apples, attending cross-country meets, considering crockpot soup recipes, my wife trading shorts for leggings on a chilly evening.
What's your seasonal indicator? Are your seasonal senses tingling with anticipation?
Family traditions are what we offer here on the farm and it's time to plan your adventure; your escape. Time moves like quicksilver during these final years with our kids at home, and we're capturing every single moment.
Don't visit the farm for us, visit for you. You deserve a break from the world, from the news, from the screens, from your work – a break in which you can focus on your family being together.
It will do your soul good to capture this moment in time as the seasons change.
See you soon on the farm,
Farmer Hugh
PS We're releasing The first one is $5OFF a $35 purchase in the farm market!
Wine Your Way Out 2021 – Sept 10-11 ONLY
Ticketing is LIVE for two nights ONLY. Wander the an abbreviated version of the corn maze and find tasting stations along the pathways from Maple Lawn Winery, Allegro Vineyards & Balla Cloiche – three LOCAL wineries offering very different and interesting local wines