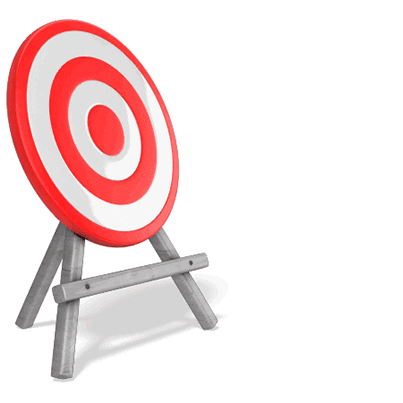 "Moving targets – Marketing" – Part 1 of 3.
Hey, [[ contact.first_name | default: 'Friend' ]],
In agriculture, we have lots of moving targets; when will the rain hit, when with the rain stop, what are the leaf wetting hours, when can I plant, and on and on and on.
In marketing our products, events, and crops we have lots of moving targets as well. We have to grow it, price it, market it, and finally sell it to be successful. In the world of experiences, such as your corn maze or festival you have the additional step of delivering a fun, safe experience.
A lot of moving targets.
In marketing events, it used to be easy, call up the newspaper that everyone read every single day cover-to-cover and buy an ad. Not true today. TV stations are fractured, newspapers are dead, and social media channels abound.
In this world of choices, we suggest you create three focus areas, here listed by priority:
Content creation
Online advertising
Customer collection & follow-up
We'll split these up into three emails, one for each topic, over the next few weeks. You can always email questions along the way!
Content Creation
I am our area's funny farmer on Facebook. Only because, I have always been willing to make fun of myself and whatever farming situation came along. Our Farmer Hugh character connects with young and old by creating silly, informative, irreverent fun!
As an agritourism industry, you have unleashed hilarious content that I love watching, such as Jeff standing in a pond, Bill in his kayak, and so many more.
Content creation is simply using your social media tools and your phone's incredible camera to create humor, art, education, and connection with your customers.
It doesn't happen by accident. Content creation MIGHT come from a 'lightning bolt' idea, but when left to chance, often gets overlooked. We have specific content idea meetings, just a few minutes each week, to come up with ideas for the week, month or specific event. Idea creation is a focused activity that provides the fuel for your creative fire.
3 Content ideas to get you through each week
Ordinary to Extraordinary. My friend Gisele once said, "What you think is ordinary, your customer think is extraordinary." What she meant was, while I look at the apples ripening and think, 'not ready to sell yet, hurry up!', my customer thinks, 'That's what a baby apple looks like?!" Driving a tractor, dumping a trunk, mowing down hay, bale kickers, skid steers, pruning, sorting, wine labeling, cider bottling and so many tasks that are mundane to us are an extraordinary look into the world of farmers for our customers.
Shift Perspective. Weed-wacking in slow-motion. Time-lapse bottling lines. Drone footage of the maze. Swooping GoPro stabilized footage of the flowers. Extreme close-up macro lens photo of bees working. 360-degree tours of the apple orchard. Portrait-Mode photos of customers. All the above ideas are in the genre of shifting perspectives. Showing things from a different time, place, speed, angle, or viewpoint. Play with the options!
Real story, real people, real problems. No one is perfect and no one wants to see you being perfectly edited, scripted and filmed. I still get pushback from the staff here occasionally when I show a problem we're having with wine or planting or getting things done on schedule, BUT whenever I share something REAL, my email inbox lights up with customers feeling connected and reaching out to offer support.
My mom died of cancer back in 2005, and through that tough time, I wrote the real story to our customers through our farm email blog. People reached out in support, to share and to connect because I wasn't trying to be fake or cover up the hurt a family goes through when tragedy strikes.
Being real and vulnerable makes connections. [Word of caution: Keep in mind that, being a complainer and a 'victim' pushes people away.]
In next week's email, we'll talk about online advertising and the 2nd tool for marketing in an era of 'moving targets.'
What are some of your best content creation tips and tricks? Email me!
Have a great weekend,
Hugh
PS Pedal Karts:From all indications, Berg Karts has departed the commercial pedal kart market, as evidenced by the dissolution of their commercial sales & service team, to pursue Wal-Mart & Amazon sales in the US.(Some models seem available from toy dealers at full retail pricing.)
We have worked with Pedal Karts USA who offer Prime Karts, based in Florida, and have confirmed Prime's commitment to the US and Canada commercial markets and commercial kart products.
If you need karts for this season, please call Dave Hahn at Pedal Karts USA (717) 881-9200. We collaborated on a FREE Pedal Kart Track Building & How-To Video Series