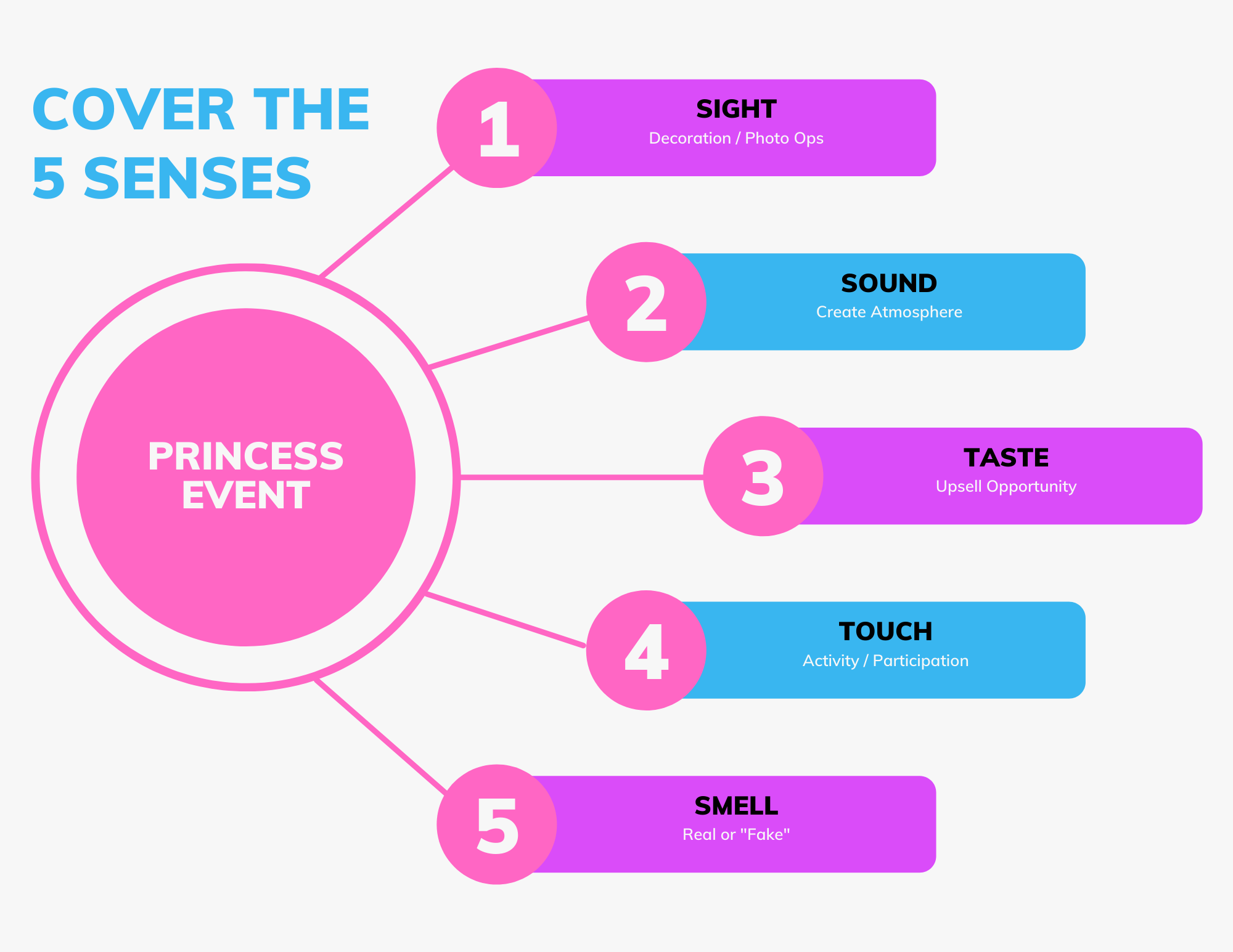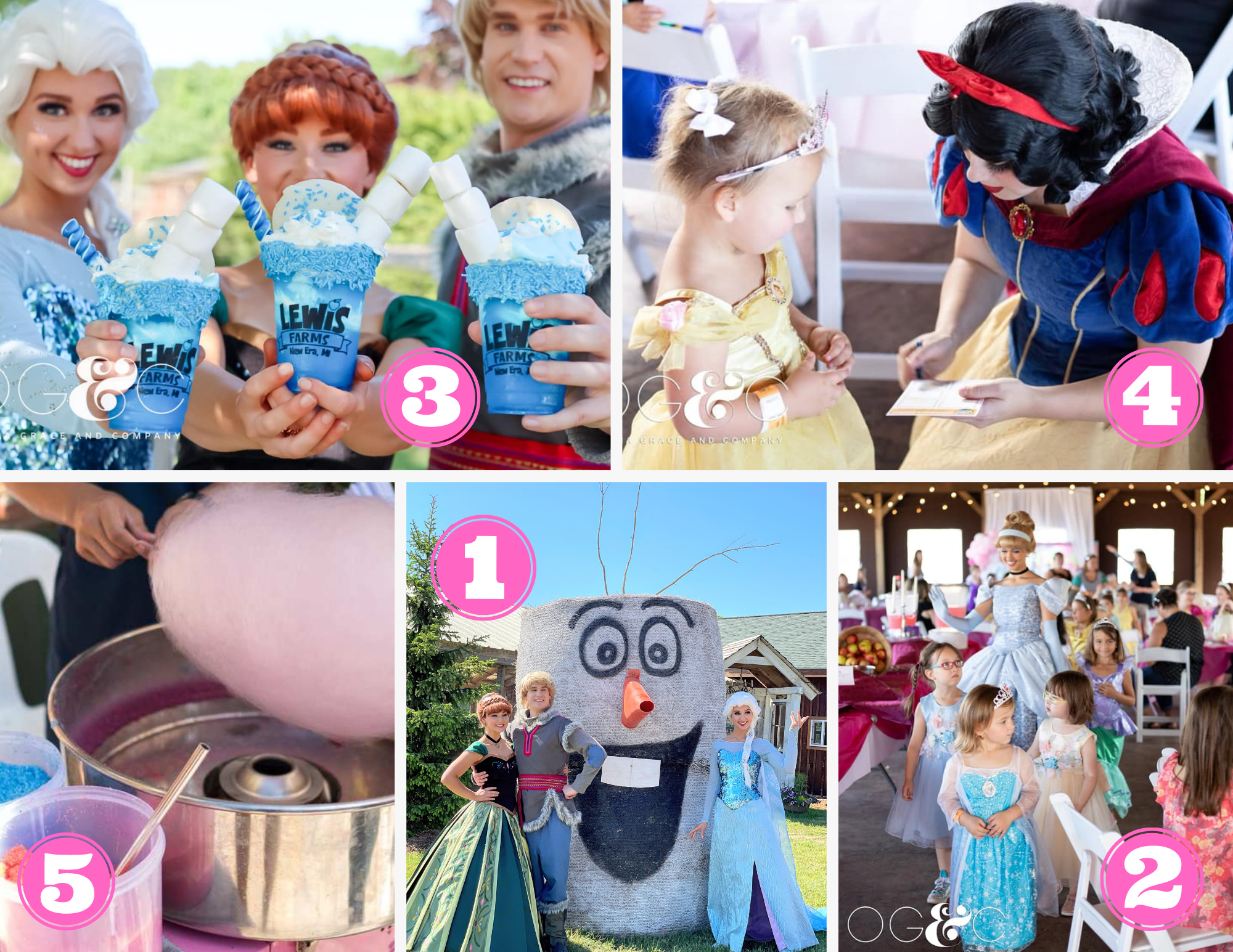 Super practical for this final NAFDMA follow-up blog today!
I was a presenter in the "Events Panel" and came away with one of the most valuable models from my fellow presenter, Jenny Ferels. It's so fun to see how our presentation as a panel came together.
Hugh – The big picture: Should you choose to do this event? What are your goals? What does success look like in real numbers and actions by guests? Is what you propose an event, or is it an attraction or activity?
Jen – Model for structuring an event you have chosen to do using Hugh's criteria. Actual templates for modeling a successful event once you have the theme and main idea.
Tammi – Walk through the evolution of an actual event, Easter at Packer Orchards. Right down to the recipes!
Sorry if you missed it, and no, the slides won't help much as each presenter added a lot more to the event, BUT I will share Jenny's template as it was the most practical and fresh idea!
Activate the Five Senses.
Jenny's approach to making an event successful and valuable to your guests is to activate the Five Senses.
Consider this:
What SPECIFICALLY does your event feature for SIGHT?
What SPECIFICALLY does your event feature for SOUND?
What SPECIFICALLY does your event feature for TOUCH?
What SPECIFICALLY does your event feature for SMELL?
What SPECIFICALLY does your event feature for TASTE?
Sure, you have considered this for individual items such as kettle korn or donuts or that antique tractor for pictures, but have you planned your latest event around this Five Senses concept?
Jen's example event at Lewis Farm Market "Princess Event" event and see how it hits the Five Senses concept.
SIGHT – Photo ops of princess-y stuff and characters
SOUND – Marching around to music on a magical parade.
TOUCH – Meet & greet your favorite princesses & prince.
SMELL – Hot cotton candy melting in the pavillion.
TASTE – Exclusive slushies and lunch foods.
Let's walk through our upcoming "Lavender & Blues Harvest" event and see how it holds up to our Five Senses concept.
SIGHT – Photo ops in the field and valley views from rows of purple lavender.
SOUND – Uh, not really. Maybe we better plan for some live music back at the farm market.
TOUCH – Guests pick lavender, cut it to size, and wrap it in bunches. Guests ride out on a wagon which creates visual and sensory experiences as they traverse the farm.
SMELL – Lavender smells great, and we're locating the activities next to our bakery for added olfactory pleasure.
TASTE – Lavender Lemonade, wine tasting, lavender scones, and pit meats round out the food options. Blueberries are in season to pick and try in the farm market as well.
Let's try another upcoming project – Refresh on our "Hidden Gem Mine" Building.
SIGHT – Photo ops created by rebuilding our gem mining sluice, new signs, adding a porch on our sales building with crates and a waterwheel.
SOUND – Gurgling water, splashing miners, and our ambient Fun Park music.
TOUCH – Guests slosh the water as they wash the gems clean. Our new tipping bucket mining rig offers new pumps to crank and shiny buckets playfully moving water.
SMELL – Mini-Donuts and sugar smell great and are a new addition to the area. [This was MISSING before]
TASTE – Fresh Lemonade & State Fair Mini-Donuts are NEW to the building boosting revenue through snack purchases. [This was MISSING before]
Now you try it! Using any template tool such as this Five Senses model forces us to think through assumptions and write down answers during the planning process.
Hope this is a helpful model as you think through and plan or reconsider how you are planning your 2022 events.
Best from PA! Have a great week,
Hugh