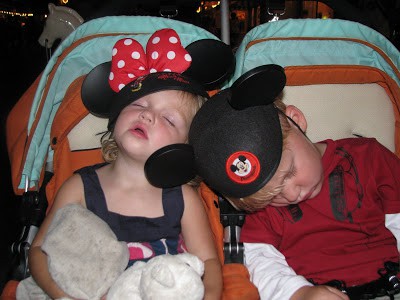 "You might be tired of it."
Life is really a game of energy management. Have you ever experienced a time when…
You went on vacation but found yourself too tired to do anything?
You were working on a new idea and lost track of time into the wee hours?
You had to put on a happy face to get through a child's birthday party?
You were firing on all cylinders all day and came home refreshed from all the action, still not tired?
You found everything exhausting, even the good things around you, and you couldn't wait to get back to bed?
Life is energy.
Living is managing the energy.
Growth is finding what unlocks energy in you.
Energy Growth Part 1 – The Novelty Monster
Tim Jackson says, "Our own relentless search for novelty and social status locks us in the iron cage of consumerism."
Tim doesn't sound like a fun party guy, but have you considered that your relentless search for novelty has made you grow tired of some of the things you do in your business?
I mean…
You've done that corn maze for 25 years.
You've done that clown haunt scare EVERY season.
You make thousands of donuts each day.
You've pruned the same apple orchard for three decades.
Seriously, aren't you tired of it?!
The answer might be, if you are honest, "Yes." The crazy thing is that "Yes" is an OK answer, as long as you know that's the honest answer.
This is the Novelty Monster. You must keep feeding your ravenous desire for novelty, and so must your guests.
Back in college, my Penn State Marching Blue Band buddy and fellow trumpet player Eric "Doctor" Jones and I would have a phone call before returning to State College for yet another marching season.
We'd talk about the team's prospects and how little we looked forward to band camps' blistering temperatures and repetitive drilling. By senior year, we were tired of it.
Inevitably, we'd recount funny stories, bowl game trips, and hijinx on the practice field; those hysterical historical memories bubbled up the energy we needed to make the [right] decision to rejoin our friends and march one last time.
We were tired of it, yet the energy was there the whole time. The magic of the nostalgic experience bubbled the power to the surface.
That's the great paradox, isn't it? The energy is there. Tapping into it is the trick.
Consider any attraction you are tired of and modify this narrative to fit.
[In my head] We've done the same games in the corn maze for 23 years, and I'm tired of it. Indeed we are boring the crap out of our guests with these same kinds of games over and over.
[Guest on their first visit] Oh my gosh, I've never seen anything like this! Can you believe the cool games in this field? It's not just a maze.
[Guest on their 5th annual visit] First, we do the corn maze, we get all the questions, then all the pictures, then we're going to get out this year without asking for help. Let's go!
[Guest on their 17th annual visit] Remember when we brought the kids, and I had to push that stroller? It is such a relief that they can go off on their own and do all the games; we can just walk around here, try to get out, and enjoy our day. I hope the Gem Mine is still here, Callie always loved that.
Imagine that Disney world got tired of that ratty old castle that's been in the middle of the park for 50 years…
Imagine if Hershey Park closed "Chocolate World" because they were tired of the ride.
YOU might, indeed, be tired of it, but it isn't there for YOU. The big theme park operators are incredibly cautious when changing or upgrading rides, moving attractions, and updating theming because they know that returning visitors DO NOT want everything to be new when they return.
This creates an interesting turnabout:
Instead of feeling 'tired' of your long-running attractions, how do you feature them in your marketing, mapping, videos, and on-site wayfinding as nostalgic attractions?
How do you promote the idea that your farm is a family tradition? We all think that our farms are, believe that people feel that way, but what are you actually doing/saying/writing to encourage nostalgic visits; to create the returns each year explicitly looking for their nostalgic attractions/pictures/bakery treats?
Your homework for the week from Part 1 of this Energy Growth Series:
Determine a set of long-running experiences or attractions that you will purposefully remarket as nostalgic experiences for guests to share across visits.
Write a few posts and find a few pictures that specifically use nostalgia marketing to trigger engagement.
Send me what you come up with, and I'll email the first TEN submissions feedback & brainstorming for free! (Hugh's brain for FREE?! Yes, you might get what you pay for…)
Have a great week, more soon from Haunt Show,
Hugh