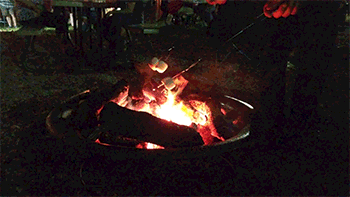 Need an excuse to get out? It's our Wine Annual Event from Maize Quest & Maple Lawn Winery: Wine stations as your stroll through the "abbreviated" maze. TWO NIGHTS ONLY!
Hey Friend,
There is a lot less to do in the midst of this crazy time, but we're blessed with plenty of space on the farm, so we're inviting you out. Get lost, find wine & enjoy a lovely night out!
Date night, no matter what stage of your relationship with your friends or significant other, is crucial to build a strong connection. "Wine Your Way Out" is our date night solution and here's why it is such a good option:
You are together, in a maze, working together, laughing at wrong turns and walking. Exercise is great, movement keeps things interesting.
You are searching for wine! When you enjoy wine responsibility, everyone can have a good time, and relax. We even have beer back at the bar for those non-wine drinkers in the group.
You get to connect outdoors and cook together. Dinner is a Campfire Cookout-style affair with meat cooked over flame, enjoy a real, baked potato and buttery corn at the picnic tables under the stars. Then, make your own s'mores at a real campfire!
Find Wine Tasting from THREE wineries inside the corn maze at Maize Quest. Maple Lawn Winery is our farm's producer of great fruit wines, with Hard Ciders, Peach, Apple, Blueberry and Cherry Wines.
Our neighbors, Balla Cloiche and Allegro Vineyards are joining us to diversify the kinds of wine you'll find along the way!
Don't worry, we've 'abbreviated the walk' so it's an enjoyable stroll from wine station to wine station!
Once you escape, there's a lot more included…
Friday & Saturday Night Sep 10 & Sep 11, 5PM-9PM
LIVE Music at the pavillion.
Maple Lawn Winery, Allegro Vineyards & Four Springs Winery – Wine stations are INCLUDED, if you can find them!
VIP pricing for our Wine or Hard Cider by the glass
Campfire Cookout Dinner INCLUDED, then make your own s'mores!
EXCLUSIVE for 21+ attendees with ID
EXCLUSIVE Twilight Access to the maze
Just $35 per person – A great date night!
This is your personal invitation, Friend, from us! Hope you can join us.
If you love this idea, share it with your friends, but get your own tickets early, as we are limiting ticket sales to make sure this annual in-maze event goes great!
Thanks and see you soon!
Hugh, one of The Winemakers
PS Forward this email and link below to friends you'd like to join you at the event!