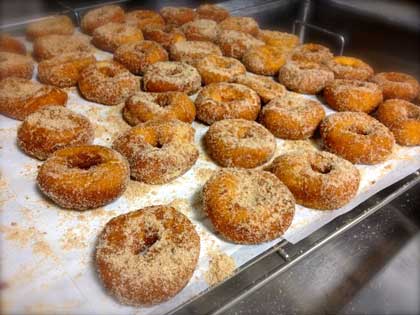 Farm: Mon-Fri 8AM-5PM, Sat 8AM-10PM, Sun 1PM-7PM
Maze: Sat 10AM-10PM, Sun 1-7PM, Pumpkins are here!
Winery: Sat 12-5PM, Sun 1PM-5PM
Apple picking is the "NEW" thing to do, but you already 'knew' that.
Hello from the farm!
First things first, Thank You, for a great opening pumpkin weekend. If you are reading this, you are already 'in' with the 'in crowd.' You know the farm, and likely have known it for years. Perhaps some of you have been coming to the farm longer than I have been alive!
This weekend, I got 'stuck' in two places, and that taught me some valuable lessons.
I got 'stuck' making donuts. I came down from the corn maze to check on the market team, and I realized that the donut rack was empty as guests were visiting the farm market after picking apples.
We had not been prepared for the apple picking response and had under scheduled staff for the bakery, so I borrowed John from the maze and we set to work making donuts – just to help them catch-up.
That was at about 12:30PM and neither John or I left the donut machine until after closing at 6PM! What I realized then was that our 3-bay sink was too small for the giant donut mixer bowls, and we could stand to update the hot water heater, too.
Sunday, I got stuck in the parking lot. I had come to the market to check-in with the team, now happily making donuts like crazy, and found out that so many new people were visiting to pick apples, that I needed new directional signs. I got 'stuck' directing traffic and helping guests to their activities! It was good, and I already ordered new signs to make things easier.
You see, sometimes, you get stuck for a reason. Had I not had the experience making donuts when we were short staffed, I wouldn't have seen the needs of our bakery crew. Had I not gotten stuck directing traffic, I wouldn't have seen the traffic flow problems.
Have you ever gotten stuck and discovered it was for a good reason? This week we are hiring, training, problem-solving, picking, displaying, baking, and readying ourselves for your visits.
It is our great pleasure to host you at the farm! Thank you for your continued support and for being so kind and caring by wearing masks without making a fuss.
Your visit and help are appreciated!
See you soon, on the farm,
Farmer Hugh
APPLES: Get Honeycrisp in the Farm Market, Smoothee Golds, Red Chief, Jonees, Mutsu, and Empire Apples u-pick this weekend.
Pick-your-own is our favorite way for our apples to find a home, and you can get the #1 varieties while supplies last in the orchards.
Just $24/half bu, just $20 if you pick 2 or more bags.
Remember that we'll be selling these as pick-your-own in our one-time-use plastic 1/2 bushel picking bags so you can safely take the apples home after picking. Please, no containers from home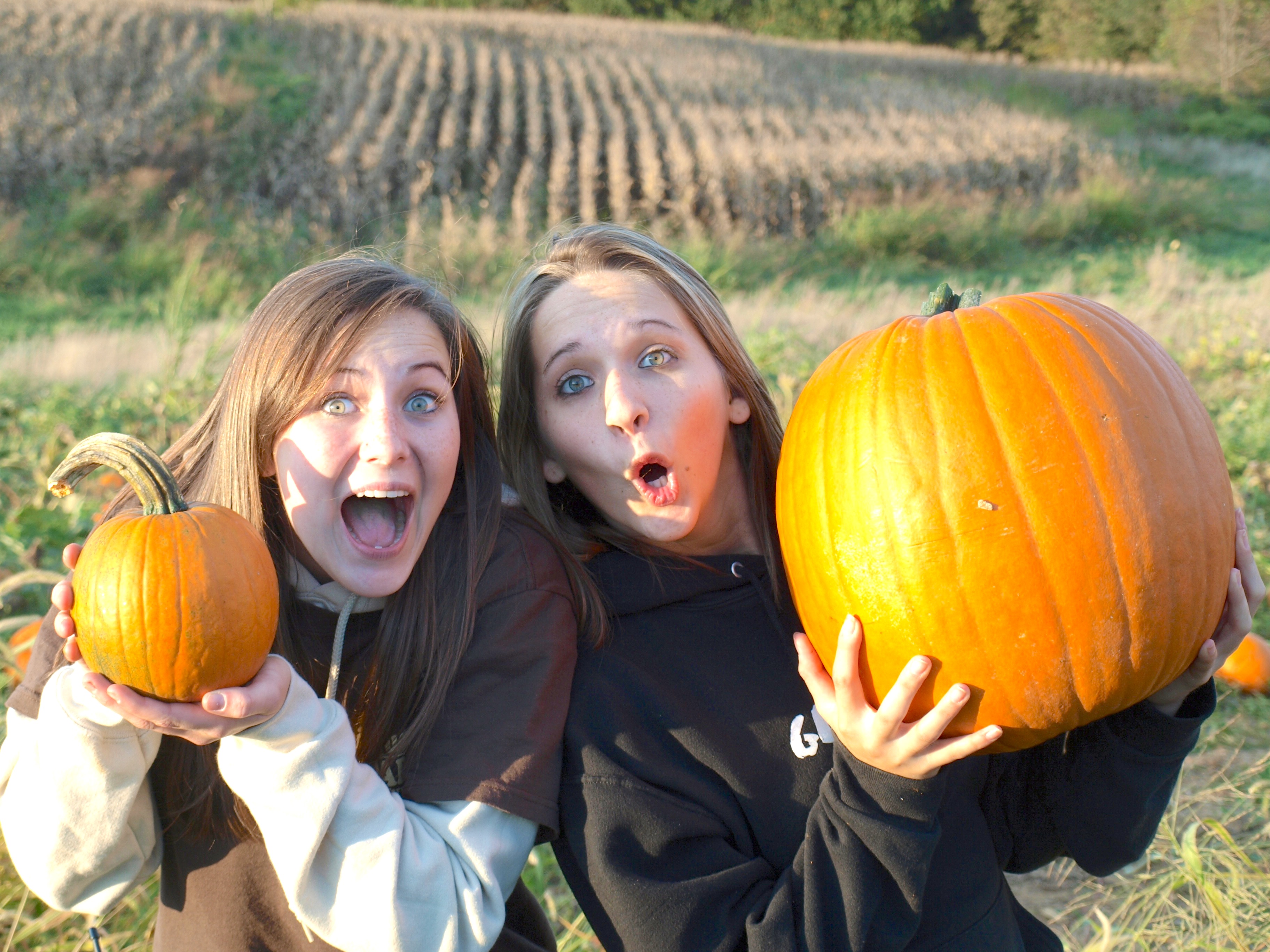 Pumpkin Patch Rides Are Open Sat & Sun!
Bring your mask for shopping indoors, riding the wagon and interacting with our staff, then enjoy mask-free picking as you can easily social distance in the gigantic pumpkin patch
Pumpkins are just $.75 per pound, but NO pumpkin costs more than $15 – no matter how big.