Farm: Mon-Sat 8AM-5PM, Sun 1PM-5PM
Maze: Sat 10AM-10PM, Sun 1-6PM, Pumpkins are here!
Winery: Sat 12-5PM, Sun 1PM-5PM
Food Trucks at the Winery: Sat 11AM-5PM Everyone is welcome to enjoy the food trucks, and we'll be offering wine and beer by the glass for purchase with your food receipt per PA regulations.
Why your visit matters so much to so many.
Hello from the farm!
You might think that your trip to our farm ends in your support of Farmer Hugh's family, but the truth about your visit's impact is a story about a much larger impact than you may have realized. I'm going to break it down for you as we do some numbers.
YOUR numbers.
YOUR family is #1 when you visit here! We are here to take good care of you and provide fresh fruit, delicious treats, and FUN. Your visit should benefit YOU first!
Our family numbers.
YES your visit supports Famer Hugh's family. I work full time at the farm and my wife is a teachers aid in a local district.
My father works here full-time and his wife Betsy helps part-time in the office. (My mom died in 2005 from cancer.)
My two kids both work or have worked at the farm.
My Dad is is the 4th generation of McPhersons, I'm the 5th, and my kids are the 6th generation to work the land.
The team numbers.
Our full-time team is 6.
Our part-time team grows seasonally to over 75. Your choice to visit our local farm business supports each of them, and indirectly their families through the payroll wages they earn taking care of your family.
We are many kids' first job, and the farm always has been. We'll take a chance on a kid who has potential, knowing that, even in the best of times, we might only have them on the team for 3-4 years
Fun fact: The Posey Family has 3 generations working here along side us right now, too!
The vendor numbers.
Each year we use a few dozen vendors for flour, containers, cider, wine bottles, seeds, t-shirts, sign printing, game sheet printing, wristbands, apple bags, tractor parts, and so much more.
Many of our vendors are local businesses just like us! You are helping to sustain them as you enjoy your day on the farm, too.
The farm's impact is like an economic engine unto itself, that keeps your dollars in the local economy. None of it works without your visit.
October is here!
The apples are ripe.
The pumpkins are plump.
The maze is ready.
The cider is sweet.
The team is smiling.
The weather looks crisp and beautiful for this weekend. We are so thankful to be open and to be able to welcome you and your family to the farm. This farm is a place where your visit matters so much to so many.
Thank you!
Farmer Hugh
APPLES: Get Honeycrisp in the Farm Market, JonaGold, Mutsu, Rome, Smoothee Golds, Red Chief, Jonees, Stayman, and Empire Apples u-pick this weekend.
Pick-your-own is our favorite way for our apples to find a home, and you can get the #1 varieties while supplies last in the orchards.
Just $24/half bu, just $20 if you pick 2 or more bags.
Remember that we'll be selling these as pick-your-own in our one-time-use plastic 1/2 bushel picking bags so you can safely take the apples home after picking. Please, no containers from home.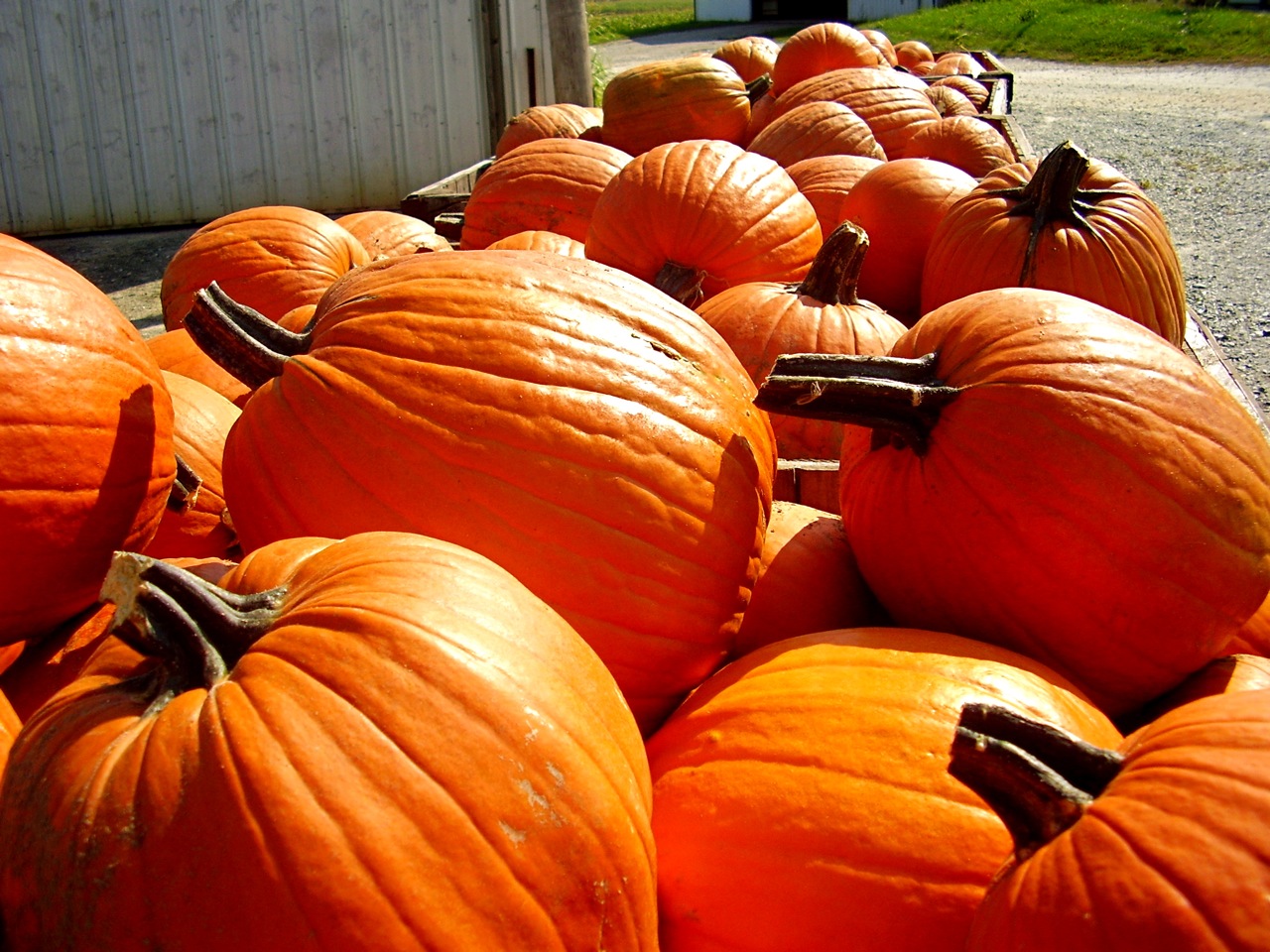 Pumpkin Patch Prime Picking this weekend!
Bring your mask for shopping indoors, riding the wagon and interacting with our staff, then enjoy mask-free picking as you can easily social distance in the gigantic pumpkin patch
Pumpkins are just $.75 per pound, but NO pumpkin costs more than $15 – no matter how big.