Farm: Mon-Sat 8AM-5PM, Sun 1PM-5PM
Maze: Friday – (tentatively 10AM-10PM, stay tuned for rain info!), Sat 10AM-10PM, Sun 1-6PM – Both look gorgeous!
Winery: Sat 12-6PM, Sun 1PM-6PM
Apple picking secrets and how to farm tour.
It's "go-time" the farm!
It's the most wonderful time of the year on the farm. Pumpkins are ready, apples are ready and the FUN is ready, too!
Did you know about the TWO NEW attractions this year in the Fun Park:
The Super Mega Ride-n-Slide – It's the first of its kind on any farm, 'cause we created it! 150ft of tube sliding action tucked in behind the bamboo maze. (See the video below!)
The Amish Tricycles – Up next to the Pedal Kart Track are some adult and kid-sized tricycles. Included with EVERY admission.
Mega-Strike Gem Mining Bag – 20lbs of gem mining FUN with exclusive extra gems, sharks teeth, fossils, a GIANT hunk of amethyst or other large gem. (Additional charge at the gem mine area)
It's ALL happening right now, and we couldn't be more excited to share the farm with you!
NOTES:
Maize Quest tickets are REQUIRED and they SOLD OUT for many time slots last weekend, so it's imperative that you reserve your tickets in advance to keep our attendance controlled.
NO TICKETS required for apple picking, there's plenty of room in the orchard for distancing, just pay for the apples you pick! (minimum is one half bushel bag. We provide the bag.)
NO TICKETS required for pumpkin picking wagon rides. Plenty of room for distancing, just pay for the pumpkins you pick!
Farmer Hugh
APPLES: Get Honeycrisp in the Farm Market, JonaGold, Mutsu, Crispin, York Imperial, Rome, Smoothee Golds, Red Chief, Stayman, and Empire Apples u-pick this weekend.
Pick-your-own is our favorite way for our apples to find a home, and you can get the #1 varieties while supplies last in the orchards.
Just $24/half bu, just $20 if you pick 2 or more bags.
Remember that we'll be selling these as pick-your-own in our one-time-use plastic 1/2 bushel picking bags so you can safely take the apples home after picking. Please, no containers from home.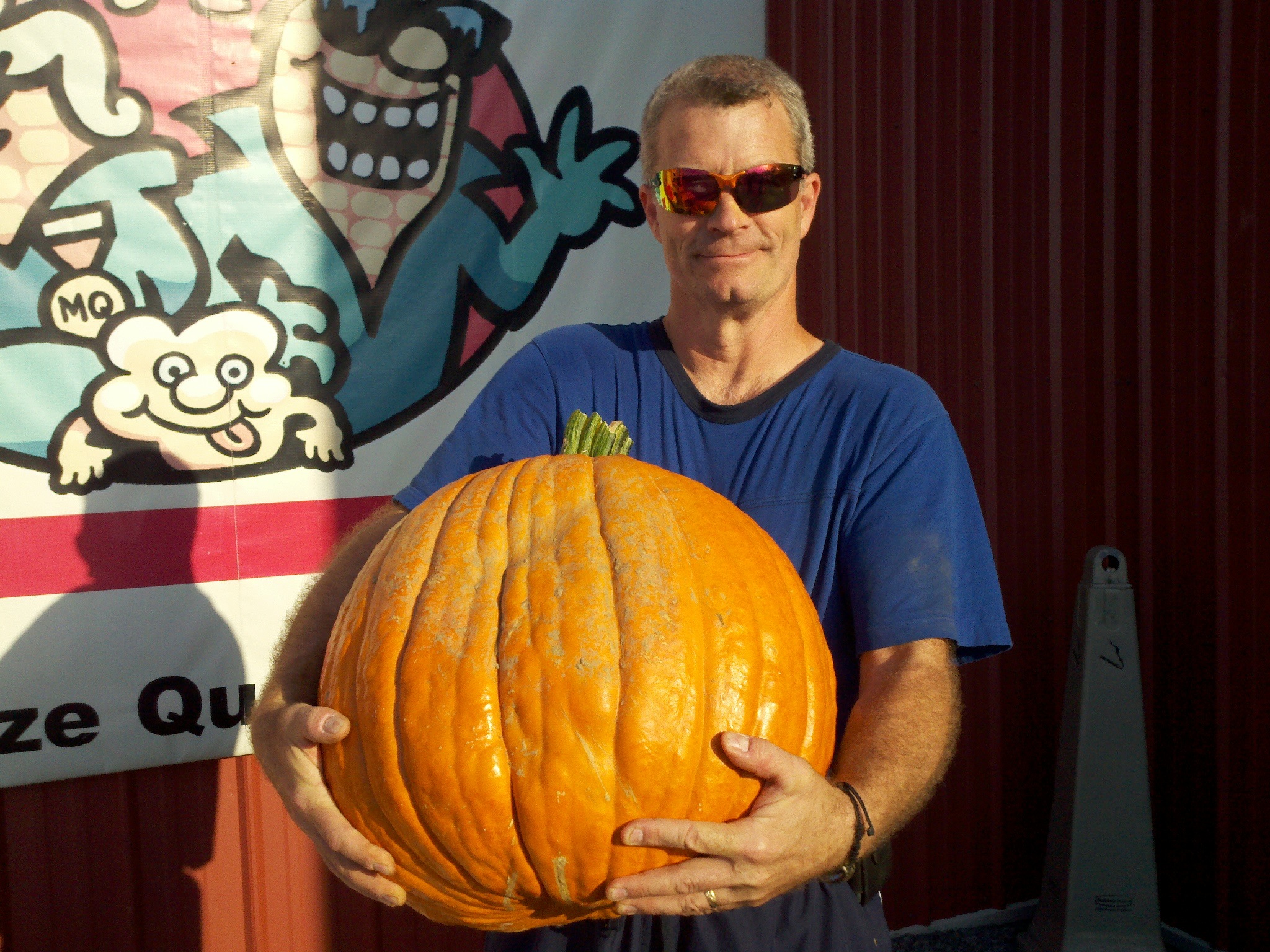 Pumpkin Patch Prime Picking this weekend!
Bring your mask for shopping indoors, riding the wagon and interacting with our staff, then enjoy mask-free picking as you can easily social distance in the gigantic pumpkin patch
Pumpkins are just $.75 per pound, but NO pumpkin costs more than $15 – no matter how big.