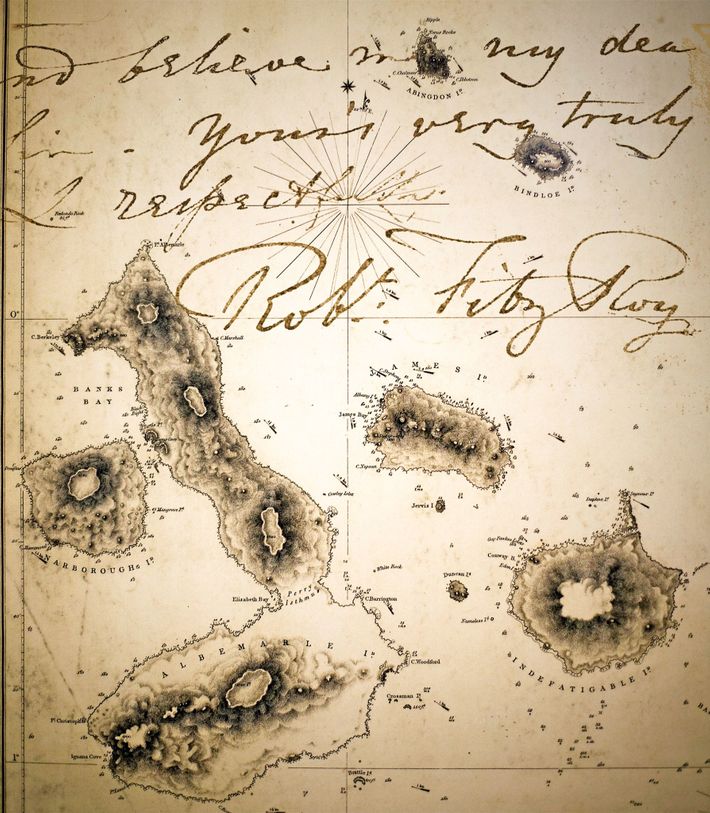 Farm & Pick-Your-Own Orchards: Mon-Sat 8AM-5PM, Sun 1PM-5PM, Open Columbus Day monday, too!
Maze: Fri & Sat 10AM-10PM, Sun 1-6PM, Columbus Day 10AM-4PM
Winery: Sat 12-5PM, Sun 1PM-5PM
Charles Darwin & farmers agreed, on some things.
Hello from the farm!
Charles Darwin was an English scientist who did his work throughout the 1800's most famously for his theory of evolution. I certainly am not qualified to launch a discussion on that, but I was struck by one of his quotes,
"It is not the most intellectual of the species that survives; it is not the strongest that survives, but the species that survives is the one that is able best to adapt and adjust to the changing environment in which it finds itself."
The shorter version:
"It is not the strongest species that survive, nor the most intelligent, but the ones most responsive to change."
This is where Darwin and farmers agree. Have you known a stellar high school athlete who can't adapt to the college environment? Have you known a brilliant co-worker who left for the job of a lifetime, only to find it was more challenging than expected?
Conversely, have you known a student who wasn't top of the class, but studied like crazy to make it? Have you known a musician with no prodigy-style talent who practiced and fought through the audition process to win a spot?
America was founded and settled by people who had first to become good farmers to avoid starvation. Their struggle was a life or death battle to adapt to the changing environment. If they failed, they died.
The Marine's unofficial slogan is "Improvise, adapt and overcome." It captures the spirit to accomplish your goals; knowing roadblocks and challenges are a part of the journey.
Back to farmers. This season we've faced a killing frost, a broken supply chain for growing materials, a shortage of fruit trees, cleaning protocols to implement, complete change in spreading the word, Red-Level lockdowns, rainy weekends, and on and on.
Challenges and change come with agriculture. Farmers must be willing to sense a change coming, throw out the plan they thought was going to work, then as the Marines do, "Improvise, Adapt and Overcome."
Beyond that, one must be willing to try and fail, then try again. I can't tell you the number of failures we've had this year! Logistical, fruit growing, marketing, procedures – we've been failing like crazy all year!!
Yet, here we are. Times like these make me think about how we are teaching our children and preparing them for a world that absolutely will not go according to plan.
Are you teaching your kids how to adapt and survive? Are you teaching them to rise up and try again after they fail? Are you letting them fail?
The temptation is to work to eliminate pain from our lives; to eliminate discomfort from our kids' lives. Laughably, we make these attempts knowing full well that our kids will have to endure pain in the future. That's just life!
So as we learn, grow, and adapt here on the farm, and you learn, grow, and adapt in your own life, look beyond your immediate circumstances for a moment. Look into your kids' future and allow them to fail this week at something, and when they do, resist the temptation to swoop in and save them from the pain.
Instead, ask them how they feel, what they could have done better, and what changes they need to make to avoid failure in future academics, sports, music, writing, or friendships moving forward.
Think about it, "It is not the strongest species that survive, nor the most intelligent, but the ones most responsive to change."
That is some GREAT news because neither you nor I are the smartest. We are likely not the strongest.
In fact, the ONLY controllable point in that quote is our ability to get better and better at adapting to change. THAT is something we can control and something we can teach and pass on to our kids.
See you soon on the farm,
Farmer Hugh
APPLES: Get Honeycrisp in the Farm Market, York Imperial, JonaGold, Mutsu, Crispen, Rome, Smoothee Golds, Red Chief, Jonees, Stayman, and Empire Apples u-pick this weekend.
Pick-your-own is our favorite way for our apples to find a home, and you can get the #1 varieties while supplies last in the orchards.
Just $24/half bu, just $20 if you pick 2 or more bags.
Remember that we'll be selling these as pick-your-own in our one-time-use plastic 1/2 bushel picking bags so you can safely take the apples home after picking. Please, no containers from home.
Everyone enjoyed the old pictures, so here's another of Farmer Hugh at about age 7 rototilling with a 850 JD tractor – this tractor lives on as a decoration in the Barnyard Board Game – You can sit on it when you come to visit!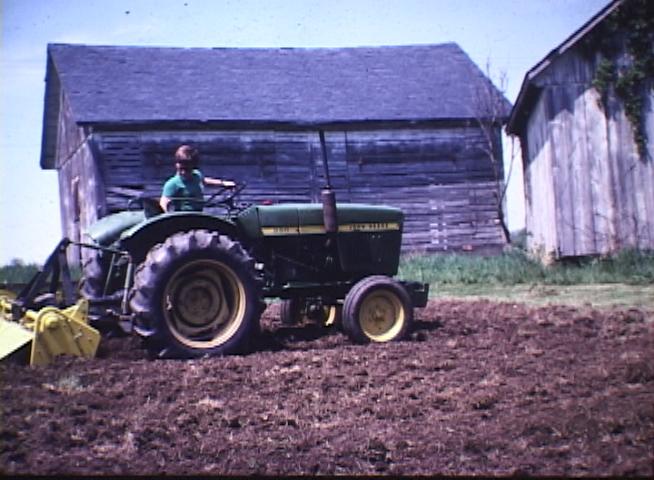 Pumpkin Patch Prime Picking this weekend!
Bring your mask for shopping indoors, riding the wagon and interacting with our staff, then enjoy mask-free picking as you can easily social distance in the gigantic pumpkin patch
Pumpkins are just $.75 per pound, but NO pumpkin costs more than $15 – no matter how big.