Farm: Mon-Sat 8AM-5PM, Sun 1PM-5PM, Columbus Day 8AM-5PM
Maze: Sat 10AM-10PM, Sun 1-6PM, Columbus Day 10AM-4PM!
Winery: Sat 12-5PM, Sun 1PM-5PM, Sorry not open Columbus Day!
When you do what you love, it shows.
Hello from the farm!
My daughter is a performance clarinetist. She's off to college now after auditioning at half a dozen universities and earning her spot. She has nerves of steel.
Once as a 7th grader, she said, "I love auditions because they have to listen to me, and I'll show them that I mean business."
She did mean business because she got into the high school district band after that audition – two years before she was in high school.
She's a prime example of loving what you do, and doing well, what you love. She lives for your time playing music with an orchestral group. She loves being part of the ensemble and contributing her part of the music.
She's inspiring to me because we never asked her to practice her clarinet, though we occasionally asked her to stop practicing. Her passion for it drives her, and while it is most definitely hard work, it doesn't feel like it to her. Recently she said, "The most calming time here [at college] is when I'm practicing."
The farm is like that for me. Don't get me wrong; it is hard work, long hours, and often brutally tiring. Farmers must now master social media, iPad cash registers, pruning, corn planting, tractor mechanics, donut baking, plus patiently managing nearly 90 team members, and it can all be overwhelming.
Even when it's overwhelming, each day I drive to the farm or home at night, I say, "thank you" for the opportunity to do it. I often say to our team, "We do hard work for good people."
YOU are the 'good people' for whom we work hard. In the video above, you'll see that I get a little excited about pumpkin season because this is the culmination of all the hard work and struggle from planting to harvest.
YOU are most important. Seeing people smile, hearing kids giggle, and watch families post pictures from their adventure on the farm is the most rewarding part of what we do.
Thanks for making this possible, we hope the love for it shows:-)
Farmer Hugh
APPLES: Get Honeycrisp in the Farm Market, JonaGold, Mutsu, Crispin, York Imperial, Rome, Smoothee Golds, Red Chief, Stayman, and Empire Apples u-pick this weekend.
Pick-your-own is our favorite way for our apples to find a home, and you can get the #1 varieties while supplies last in the orchards.
Just $24/half bu, just $20 if you pick 2 or more bags.
Remember that we'll be selling these as pick-your-own in our one-time-use plastic 1/2 bushel picking bags so you can safely take the apples home after picking. Please, no containers from home.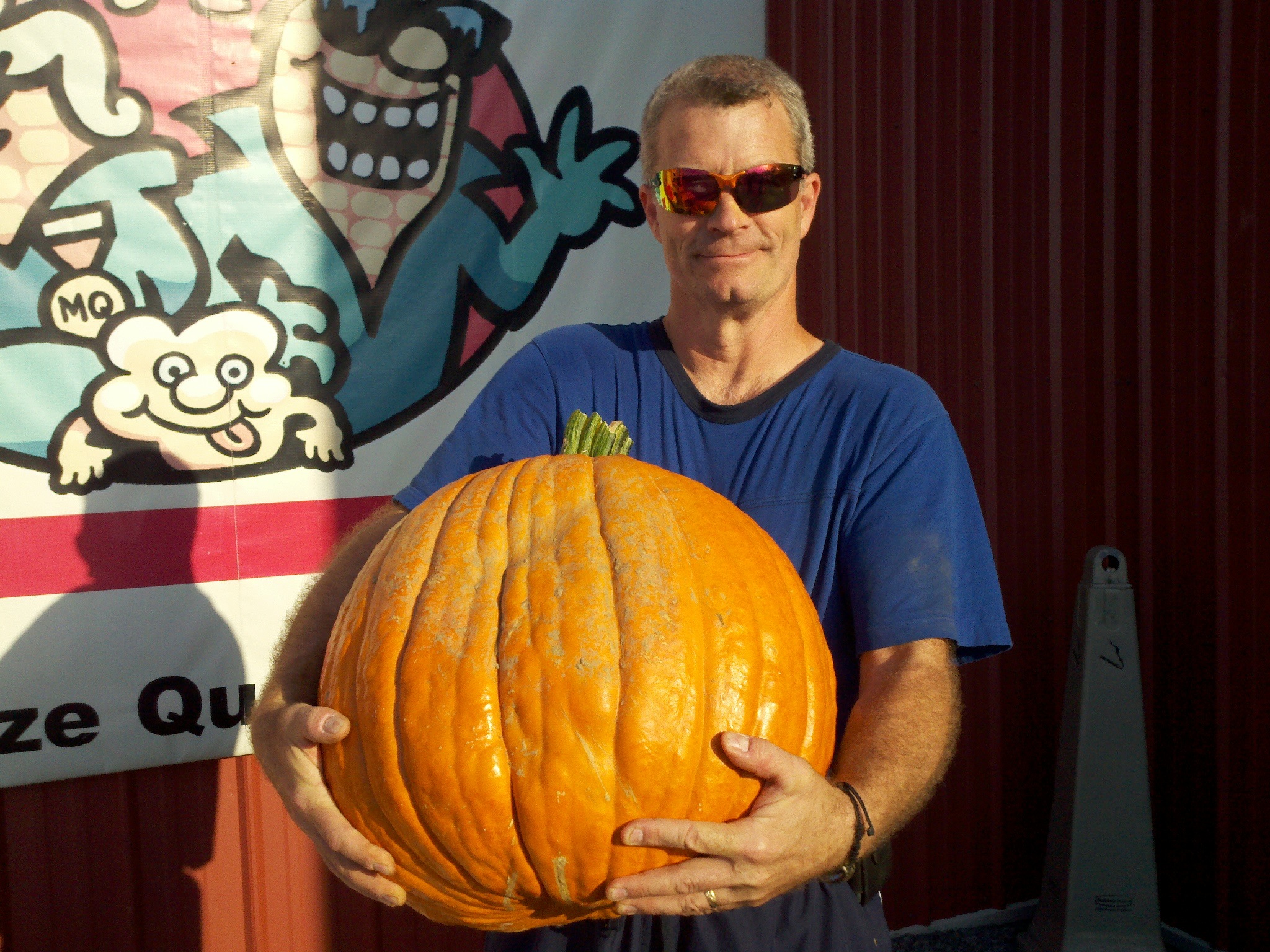 Pumpkin Patch Prime Picking this weekend!
Bring your mask for shopping indoors, riding the wagon and interacting with our staff, then enjoy mask-free picking as you can easily social distance in the gigantic pumpkin patch
Pumpkins are just $.75 per pound, but NO pumpkin costs more than $15 – no matter how big.