Blueberry Patch Is Open!
Farm & Winery Open Hours
Pick-Your-Own: Mon-Sat 8AM-5PM, Sun 1PM-5PM
Farm Market: Mon-Sat 8AM-5PM, Sun 1PM-5PM
Bakery: Fri-Sat 8AM-5PM, Sun 1PM-5PM
Winery: Sat 12PM-5PM, Sun 1PM-5PM
Maize Quest: Opening Saturday Sept 4, 2021!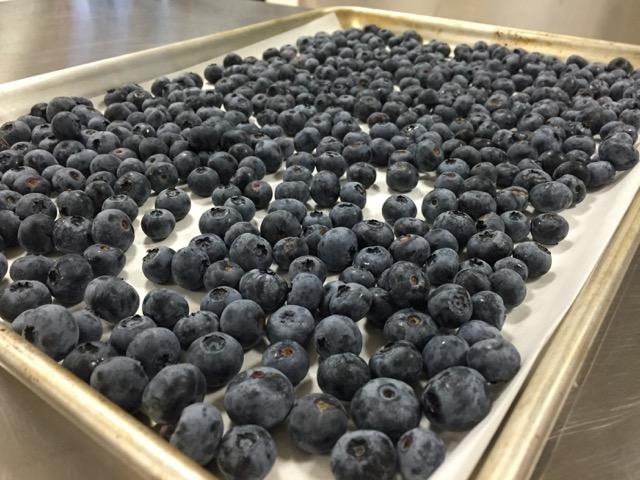 Ready for a trip to the farm?
Hey gang,
YES! The farm is OPEN for blueberry picking and we are excited to welcome you back. As I was prepping for the week, I realized how many messages I'd received over the years about picking and the layers of experience involved beyond the fruit.
More than just picking. When I was a kid, we were open mainly for picking peaches and apples. People would come to take baskets and baskets home to can, jam, preserve, and bake. It was a time for home cooking.
As the years progressed, we realized that some guests were coming for family time, often multi-generational families with little kids shown how to pick by grandparents and the whole family often enjoying a picnic or mini-tailgate party in the orchard together.
It was the time together that was just as important as the fruit.
Last year, we saw so many of you coming to the wide-open spaces of the farm as an escape from lockdowns and watched you breathe a sigh of relief as you could move around in the fresh air.
It was a time to celebrate freedom of movement while enjoying the fruit.
The joy for us is the connections, family traditions, photo sessions that capture the moment or the progress of each child growing up by the apple trees. Hearing the delight of a blueberry slushie chilling down a young blueberry picker after tromping through the patch 'helping' mom load the bucket.
It's the connections between us that make this early harvest season so meaningful.
So, welcome back! We're now open seven days a week with fruit, farm market treats, bakery and wines on the weekends, ice cream starting Friday, and a wonderful collection of experiences beyond the delicious fruit.
See you soon on the farm,
Farmer Hugh
PS Please stay tuned on Facebook and Instagram for details, or just reserve your tickets today for the 2021 Sunflower Festival at Maple Lawn Farms.
Facebook:
Instagram:
Sunflower Festival fields are open Aug 6-8, 13-15, 20-22 ONLY.